The New Apostolic Church in Malaysia, with about 20 congregations in West Malaysia, belongs to the New Apostolic Church International, with head office in Switzerland, and is since 18th January 2009 part of the Regional Church of NACSEAsia (New Apostolic Church South-East Asia).

All new apostolic congregations celebrated the beginning of the new year with a commitment to glorify God, our Father! 
Now to our God and Father be glory forever and ever. Amen 

(Philippians

4:20

)

The Apostle Paul said "NOW". Praise and worship is the essential task of all Christians and also today, this call is for "NOW"
To glorify God is our program for 2017 and that is more than the expression of an emotion:  It is the result of Holy Spirit's work in our soul and thus consists of three tasks.
1. RECOGNISE the greatness of the Father in His creative activity
2. THANKFULNESS by expressing gratitude for His gifts
3. PROCLAIM His glory by behaving like children of God
Let us join together in this effort and allow the Holy Spirit to guide us so that we may all glorify our God and Father with one mind and one mouth.

(Romans 15:6)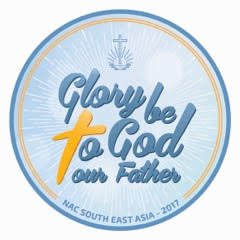 Remembering the departed is a Christian duty. God wants all souls to be saved.
Let our service of kindness, humility, meekness and longsuffering (Colossian 3:12) be for the living and the dead.

Amazing grace will bring the souls near the light of Jesus Christ. From darkness to the light. We join together in prayer and

….your heart will rejoice, and your joy no one will take from you" (John 16:20)
Ministers and wives gathered in Ipoh for a one day convention on the theme: "Great harvest, few labourers" (Matthew 9:37-38) To deepen the knowledge on Catechism all were engaged in a lively self-assessment exercise on "God reveals Himself to mankind" Learning really can be fun, also for experienced ministers.
Two Divine Services on Sunday:
In Ipoh:
I am the light of the world. He who follows Me shall not walk in darkness, but have the light of life. (John 8:12), You are the light of the world. A city that is set on a hill cannot be hidden. (Matthew 5:14) elaborating on the light of Jesus and our light to shine for our salvation and that of our neighbour and No one, when he has lit a lamp, covers it with a vessel or puts it under a bed, but sets it on a lampstand, that those who enter may see the light. (Luke 8:16).
In Kuala Lumpur:
Hospitality means to accept each other and share" (Romans 12:13) Our responsibility for the spiritual well being of the congregation.

But thanks be to God, who gives us the victory through our Lord Jesus Christ!  
VICTORY WITH CHRIST. With this  message based on 1. Corinthians15:57 the Chief Apostle sets a powerful accent for the year 2016. With the Lord's promise
Because I live, you will live also
(John 14:19) we know we can share in His victory. The victory to be achieved this year shall be a victory over evil. Remaining faithful, obedience to the law of God out of Love for Jesus and doing good even we ourselves have been victims of evil, are important victories requiring often a fight over ourselves. A fight to overcome pride, prejudice by accepting those who are not like me and the prompting to speak our thoughts and disturb peace. Victory over ourselves, is indeed very important to succeed towards the goal of salvation.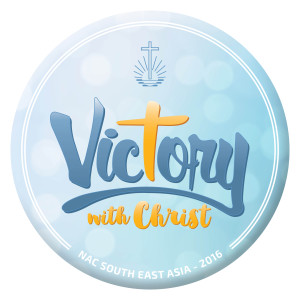 All of us have to plan for the future and thereby can easily be overwhelmed by worry. Let us become victorious over fear. Adverse circumstances will be visible and perceived all over around us. It will not go away yet with Jesus we can overcome it. We believe in the victory of Christ and continue to trust in Him. When making important decisions we shall not be guided by fear; Christ has come to guide us and help us unto victory.
Victory with Christ will be obtained by believing without seeing, having all our actions motivated by the love for Christ. Without endurance there will be no victory and last but not least, we need one another in order to overcome and therefore unity in the congregation, in family, in our relationships with the brothers in the ministry and our willingness to offer and sacrifice will lead us to oneness the VICTORY WITH CHRIST.
Blessed New Year to all, a year  filled with many a personal victory over evil, fear and ourselves. God bless!
See and hear our Chief Apostle on nac.today. click… http://nac.today/en/a/292235