The New Apostolic Church in Malaysia, with about 20 congregations in West Malaysia, belongs to the New Apostolic Church International, with head office in Switzerland, and is since 18th January 2009 part of the Regional Church of NACSEAsia (New Apostolic Church South-East Asia).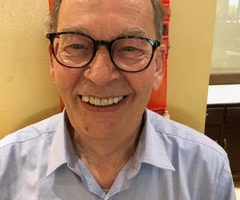 Leo Poortvliet, born 21 February 1954, growing up in Vlissingen, the Netherlands. He became Banker and with age of 30 he joined the International Division and subsequently worked world wide in risk audits. First assignment in Malaysia, then Curacao, Dutch Antilles, in the Caribbean where he stayed for 7 years. Here he was called to the work in the ministry. First a Deacon and within 6 months a Priest. Soon he helped to serve the Lord's flock also in Suriname. Continue reading →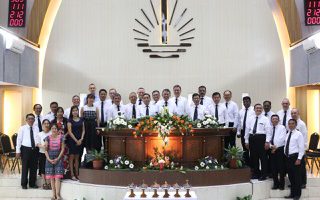 During this weekend from 12 to 14 January 2019, the Apostles as well as national rectors, and administrative executives gathered in Jakarta to attend the Annual Convention of the NAC Southeast Asia and discuss a number of topics including the implementation of the concept of ministry and preparation for IYC 2019 in Düsseldorf. Continue reading →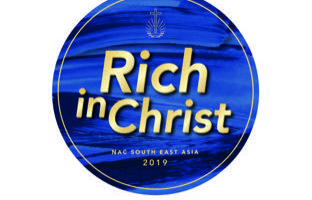 The Chief Apostle addresses the faithful world-wide with a personal New Year's address. "Rich in Christ" is the motto for the year 2019 and the message of our Chief Apostle explores the wealth we have received through our faith in Jesus Christ. It is a wealth that we both treasure and share with our neighbour in word and deed. HAPPY NEW YEAR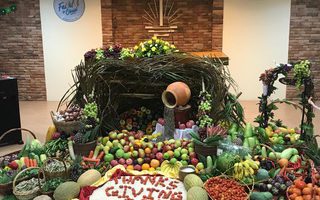 As a every year on first Sunday October, the New Apostolic Church Malaysia celebrated its Thanksgiving. In the divine services altars were decorated with the produce from the field commemorating gratitude for the daily bred we ask from God for each other in the Lord's prayer.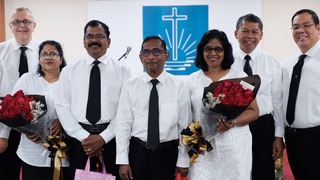 District Elder Hans Jeyakumar, the National District Rector of Malaysia entered into retirement after 39 years of service in the ministry. Also Ev. Gabriel Kaboridass. He served for 34 years. Both Brothers were very dedicated and faithful shepherds. We thank and wish them a peaceful and happy new era of life. Likewise our appreciation go also out to their wives who were loyal supporters in all these years.