The New Apostolic Church in Malaysia, with about 20 congregations in West Malaysia, belongs to the New Apostolic Church International, with head office in Switzerland, and is since 18th January 2009 part of the Regional Church of NACSEAsia (New Apostolic Church South-East Asia).

On the 10th of February 2018, Children's Day was organized in the South District, Kuala Lumpur, Malaysia. Children are a heritage from the Lord! This was our theme for this Children's Day. We had total about 20 children from Kuala Lumpur and Batang Berjuntai Congregation. The Program started with seminar conducted by Evangelist Gobi and Rector Evangelist Lawrence for Sunday School Parent's. It was nice to see when parent's got a chance get to gather to discuss more about their children's growth in faith. The seminar was conducted for an hour based on our theme and thereafter for breakfast. Continue reading →
Wednesday, 31 January 2018: No Divine Service
Sunday, 24 December 2017: No Divine Service
Christmas Divine Service: Monday, 25 December 2017 at 10 a.m.
Year End Divine Service: Sunday, 31 December 2017 at 10 a.m.
New Year Divine Service: Monday, 1 January 2018 at 10 a.m.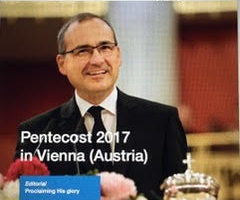 Our magazine "community" No. 4/2017 has been published and can be downloaded from this Webpage. Print copies will be distributed in the congregations. Continue reading →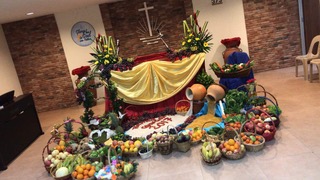 Thanksgiving Day, first Sunday in October, has tradition in the New Apostolic world. Especially in the northern hemisphere where there is harvest season this century old customs is celebrated also in our church. Also Kuala Lumpur Congregation as many others in whole Malaysia joined in marking Thanksgiving not only with a special sermon but elaborate Altar decoration. Continue reading →