Wednesday, 31 January 2018: No Divine Service
Sunday, 24 December 2017: No Divine Service
Christmas Divine Service: Monday, 25 December 2017 at 10 a.m.
Year End Divine Service: Sunday, 31 December 2017 at 10 a.m.
New Year Divine Service: Monday, 1 January 2018 at 10 a.m.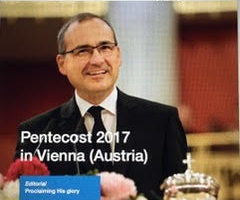 Our magazine "community" No. 4/2017 has been published and can be downloaded from this Webpage. Print copies will be distributed in the congregations. Continue reading →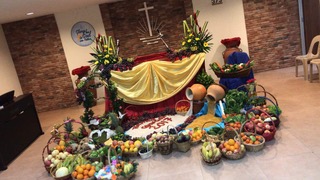 Thanksgiving Day, first Sunday in October, has tradition in the New Apostolic world. Especially in the northern hemisphere where there is harvest season this century old customs is celebrated also in our church. Also Kuala Lumpur Congregation as many others in whole Malaysia joined in marking Thanksgiving not only with a special sermon but elaborate Altar decoration. Continue reading →

On 21st September we observe the International Day of Prayer for Peace. Together for PEACE, Respect, safety and dignity for all goes this year's message of the United Nation.
Christians remember the famous greetings of Jesus: PEACE BE WITH YOU. Yet also the Psalmist desired the city of Jerusalem be filled with peace and salvation from within and that its inhabitants should share in it, as expressed in a pilgrim song record in Psalm 122.