This year's second edition of our worldwide congregation magazine is available. Download from this website, get hard copy in your congregation. The publication of the New Apostolic is a very informativ read. Spiritual topics are covered, soul care, doctrine explained, stories concerning our faith, news and most importantly the Chief Apostle's proclamation of the living word. Even a children section and pictorial of our activities in South East Asia are not missing. Your feed back is appreciated.

All new apostolic congregations celebrated the beginning of the new year with a commitment to glorify God, our Father! 
Now to our God and Father be glory forever and ever. Amen 

(Philippians

4:20

)

The Apostle Paul said "NOW". Praise and worship is the essential task of all Christians and also today, this call is for "NOW"
To glorify God is our program for 2017 and that is more than the expression of an emotion:  It is the result of Holy Spirit's work in our soul and thus consists of three tasks.
1. RECOGNISE the greatness of the Father in His creative activity
2. THANKFULNESS by expressing gratitude for His gifts
3. PROCLAIM His glory by behaving like children of God
Let us join together in this effort and allow the Holy Spirit to guide us so that we may all glorify our God and Father with one mind and one mouth.

(Romans 15:6)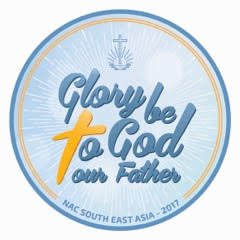 Remembering the departed is a Christian duty. God wants all souls to be saved.
Let our service of kindness, humility, meekness and longsuffering (Colossian 3:12) be for the living and the dead.

Amazing grace will bring the souls near the light of Jesus Christ. From darkness to the light. We join together in prayer and

….your heart will rejoice, and your joy no one will take from you" (John 16:20)
Ministers and wives gathered in Ipoh for a one day convention on the theme: "Great harvest, few labourers" (Matthew 9:37-38) To deepen the knowledge on Catechism all were engaged in a lively self-assessment exercise on "God reveals Himself to mankind" Learning really can be fun, also for experienced ministers.
Two Divine Services on Sunday:
In Ipoh:
I am the light of the world. He who follows Me shall not walk in darkness, but have the light of life. (John 8:12), You are the light of the world. A city that is set on a hill cannot be hidden. (Matthew 5:14) elaborating on the light of Jesus and our light to shine for our salvation and that of our neighbour and No one, when he has lit a lamp, covers it with a vessel or puts it under a bed, but sets it on a lampstand, that those who enter may see the light. (Luke 8:16).
In Kuala Lumpur:
Hospitality means to accept each other and share" (Romans 12:13) Our responsibility for the spiritual well being of the congregation.