Malaysia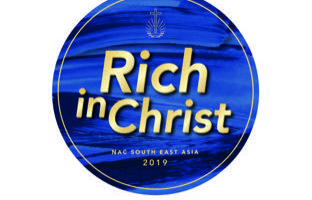 The Chief Apostle addresses the faithful world-wide with a personal New Year's address. "Rich in Christ" is the motto for the year 2019 and the message of our Chief Apostle explores the wealth we have received through our faith in Jesus Christ. It is a wealth that we both treasure and share with our neighbour in word and deed. HAPPY NEW YEAR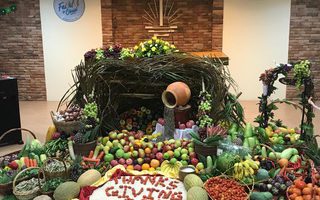 As a every year on first Sunday October, the New Apostolic Church Malaysia celebrated its Thanksgiving. In the divine services altars were decorated with the produce from the field commemorating gratitude for the daily bred we ask from God for each other in the Lord's prayer.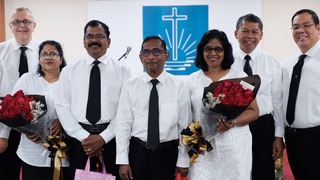 District Elder Hans Jeyakumar, the National District Rector of Malaysia entered into retirement after 39 years of service in the ministry. Also Ev. Gabriel Kaboridass. He served for 34 years. Both Brothers were very dedicated and faithful shepherds. We thank and wish them a peaceful and happy new era of life. Likewise our appreciation go also out to their wives who were loyal supporters in all these years.
Sunday, 9 September 2018: District Apostle Divine Service in Ipoh at 10:00 a.m. at the Syeun Hotel, for 

location

 please check here: www.syeun.com. 
All are hearty welcome!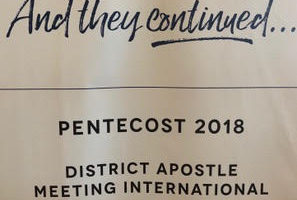 The District Apostles from all over the world gathered in Washington DC for their first annual meeting. Their wives visited a charity organization, also the Bible Museum and engaged in a discussion on the early church.
After intensive deliberations during 2 days they made a short sightseeing tour visiting Arlington cemetery, the Lincoln Memorial and the Vietnam Veterans Memorial. An exhibition on various NAC programs rounded the program up. Continue reading →